2.4G Rii Mini Wireless Keyboard with Touch Pad
Overview Features Customer Reviews
Rii Mini Wireless Keyboard
Portable + Multiple function
@ $50 only !!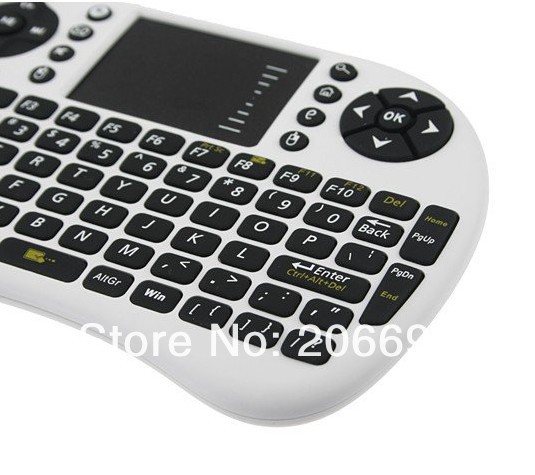 Quickview:
This is a wonderful combo, 2.4GHz Mini Wireless QWERTY keyboard, TouchPad combo, with USB interface adapter for the lectuer, sales manager, presenter and others, from within a 15′ radius make a presentation and operate PC wirelessly. Change slides and screen options, write on the screen, emphasize words and objects just by using this wireless mini keyboard and mouse with touchpad. Perfect for PC, Pad, Andriod TV Box, Google TV Box, etc.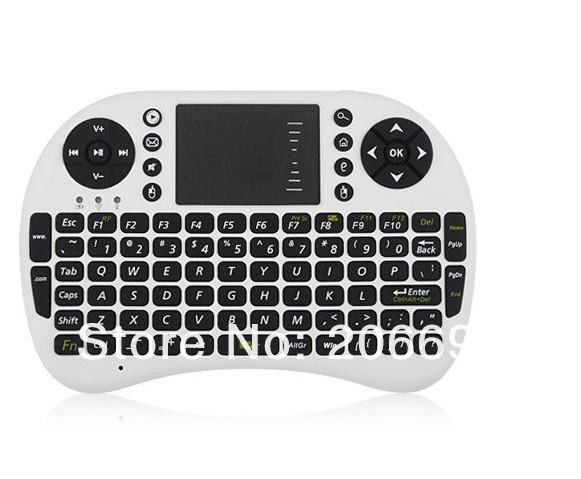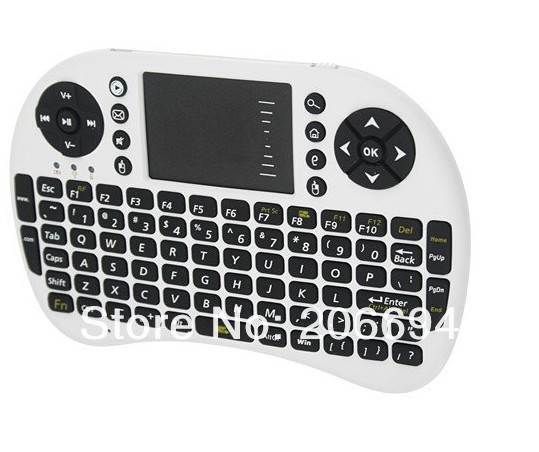 Wireless 2.4GHz radio frequency with USB receiver
Ergonomically design makes this product can be used conveniently and easy to carry (Distance: 10 meters).
Innovative design of the Navigation keys
Smart located the direction control keys in order to be used as joystick control, make your feel the thrill of playing game by wireless device
Window's Media Control
Whether you are sitting on the sofa, or a comfortable bed, multimedia, wireless control, allows you to enjoy the pleasure of enjoying multimedia.
Exchangeable & rechargeable lithium-ion battery
Advanced lithium-ion battery shorts time for charging but with longer usage time, endurable for up to 1 month.
Have a real notebook Touchpad
Use of advance capacitive sensing technology, comparable to a real notebook touchpad.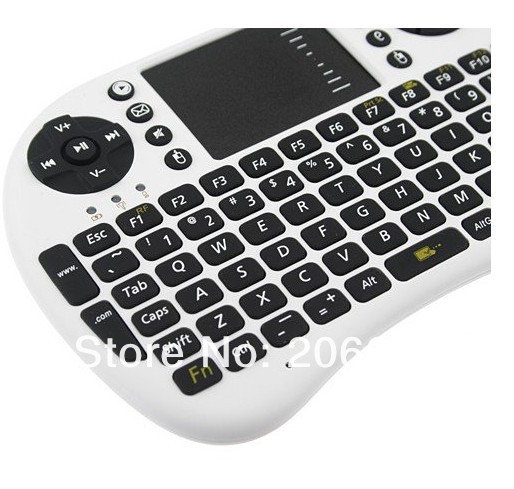 @ $50 only !!